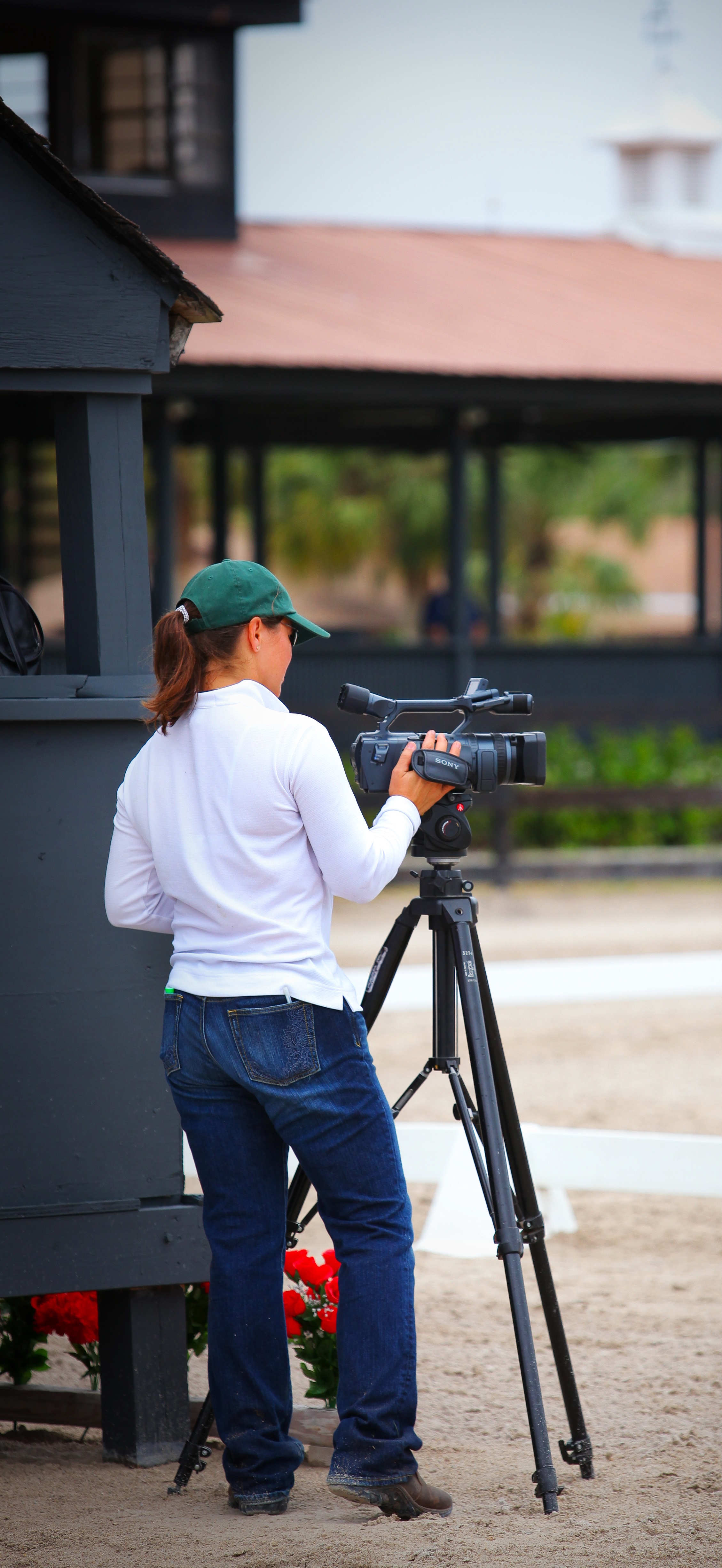 "Hi Susan! I just had to call and say I loved Jazzzz's video production - you captured him perfectly! If this video doesn't sell my client's horse - this horse is unsellable." Elaine Marion
"I wanted you to know you did an amazing job on Valkyra's sale production. I had 5 calls on her in only 3 days." Simone Ahern, Sun Prairie Stables
Susan, I cannot thank you enough for the wonderful DVD you created for us at the District 5 Championships. It is way above my expectations. I have watched it over and over, and I just love it. For the first time my Mom, who is 90 yrs. old, is going to get to see Our Boy do his stuff. I'm sending her the other copy tomorrow. Thanks Again, Sara Pollock.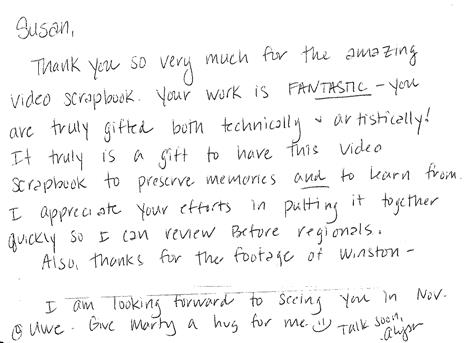 "Hi Susan! I just had to call you and tell you that the owner of the farm I am staying at drove up to me just to tell me what a great sales production I had! I already have 2 people who want to fly out to come Taz on the same weekend!" Judy Farnsworth
"Susan is an important part of our team at Somerset Farms. We couldn't sell our horses how we do without her." Kim Lampert
"Hi Susan, Magnus is sold! The husband of the woman who came out to see him said she must have watched his video 50 times." Magnus was visited in Ocala from South Carolina and sold by.Karen Kennedy within a week of his video production post to YouTube.
"I hear it over and over when people call on the horses I am training & selling for my clients - Susan's videos are AWESOME." Petra Warlimont Dressage
11/16/12 Wow Susan! Most excellent video of Matisse! I love the way you've integrated everything! And it's just the perfect length. You're SO good!
12/6/12 - Sold my boy :) :( Cathy V
People LOVE your video of our NibbleNets and it is so perfect to educate them with a video as people are so visual (and most don't take the time to read stuff on the site!!!!)
Thank you Thank you Thank you!!!!!

Deb Rusden
donutrusd@aol.com NibbleNet.com
Testimonials
USDF Bronze and Silver Medalist
30+ years as a rider & competitor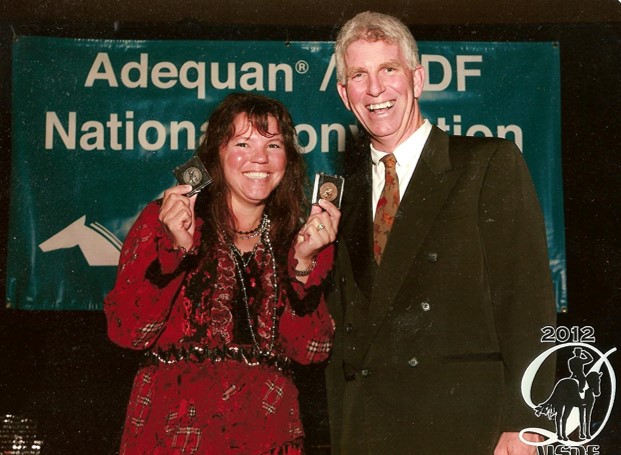 Copyright 2016-2017 Pro Horse Productions